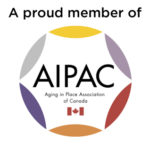 Mobility for Life was established in 2012 to serve the needs of our community with the supply of products, services, and installation of Home Health Care, Accessibility, Mobility Aids, Rehabilitation and Respiratory Medical Equipment. Our wide range of products and equipment include scooters, walkers, rollators, manual wheelchairs, power wheelchairs, transport chairs, stair lifts, ramps, bathroom safety accessories and much more. All our products are sourced from major and well-recognized manufacturers of high-quality safe brands that meet or exceed Government standards.
What sets us apart are our tailored and superior services that are delivered to our clients in the comfort of their own home, retirement or assisted living residence. This is particularly important in facilitating the process of equipment acquisition and services to patients that may have mobility restrictions. Specifically, we aim to also provide to those clients with needs awareness of critical equipment that is available and allow them to remain productive in their living environment with safety, independence and pride in their day to day lives.
We pride ourselves with services that go beyond the consultation and supply of our equipment. We also work closely with licensed occupational therapists and physiotherapists to facilitate the application process for funding assistance that is available and subject to qualification from a number of funding agencies.
We respect our clients' privacy and will only respond to those parties that call or email us, or to those who are referred to us with an interest in our products and services, and wish to obtain a no-obligation consultation.
We are much more than a supplier of equipment; we are a complete service and solution-driven organization!
We would be pleased to meet with you and discuss your needs on how we can be of service to you.
Mobility for Life… solutions for a barrier-free life.
---
Testimonials
"Hi Michel and Diana,
I want to sincerely thank you for everything you have done for my parents. I would recommend your services to anyone who is in need of customized solutions to help aging parents stay in their home. When I called you I was desperate and very concerned about my mother's safety given her inability to get in and out of the bath safely or to use the toilet even. That same evening you were at my parent's condo installing safety bars, a shower chair, and raised toilet seats! My family was amazed and so appreciative of the personalized service and obvious care you have for your clients. We are working with Michel now to have a walk-in bathtub installed.
Your attention to detail, safety, amazing customer service, and very high-quality products and installation are top of the line. Thank you for everything you are doing."
Joan Schatz
---