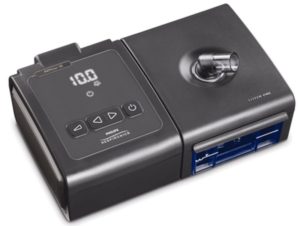 Features
Entry-level CPAP device for widespread use
REMstar SE is an entry-level continuous positive airway pressure (CPAP) device designed around the needs of homecare providers and their customers. This robust device is able to stand up to today's CMS reimbursement requirements and includes many of the features and programs that make System One such a popular sleep therapy system.
Compliance features simplify compliance management
This system includes Flex Pressure relief and enhanced VIC reporting. Compliance data can be downloaded to the device via modem or SD card. It works seamlessly with Philips EncoreAnywhere compliance management system.
Allies in Better Sleep and Breathing
System One is an example of how we remain committed to working in harmony with care teams to produce solutions that can lead to healthier patients, healthier practices and healthier businesses.
Uniform solutions to lower costs
We provide cost savings and convenience to home care providers by offering one family of devices that share common components such as humidifiers, filters, and tubing.
Heated tube for more flexibility and patient comfort
The System One device has a temperature sensor at the end of the heated tube to deliver the selected level of humidity to the patient while providing protection against rainout. As a result, higher levels of humidity can be achieved for patients who could benefit from humidification.
Specifications
| | |
| --- | --- |
| Controls | |
| Device setup | LED/keypad |
| | |
| --- | --- |
| Physical dimensions | |
| Dimensions | 18 cm L x 14 cm W x 10 cm H (7″ L x 5.5″ W x 4″ H) |
| | |
| --- | --- |
| Pressure | |
| Ramp time | 0 to 45 (5 min increments) cm H₂O |
| Pressure range | 4 to 20 cm H₂O |
| Flex pressure relief | 0 to 3 cm H₂O |
| Starting ramp pressure | 4 to CPAP patient adjustable |
| | |
| --- | --- |
| Power | |
| Electrical requirements | 100-240 VAC (50/60 Hz) |
| | |
| --- | --- |
| Filters | |
| Pollen (foam) | Ultra-fine optional |
| | |
| --- | --- |
| Data storage capacity | |
| Compliance VIC | 7-30 day averages dy |
| SD card | >1 yr |
| On-board | > 1 yr |
| | |
| --- | --- |
| Compliance | |
| Compliance meter | Breathing detection |
| Altitude compensation | Low, medium or high |
| | |
| --- | --- |
| Humidification | |
| Integration | With REMstar System One 60 Series Heated Humidifier |
| | With System One 60 Series Heated Tube Humidifier |
| | |
| --- | --- |
| Warranty | |
| Length of warranty | 2 yr |
| | |
| --- | --- |
| Additional adjustment | |
| Fine pressure adjustment | Yes |
Related products